About
Award Winning Author

Damone Bester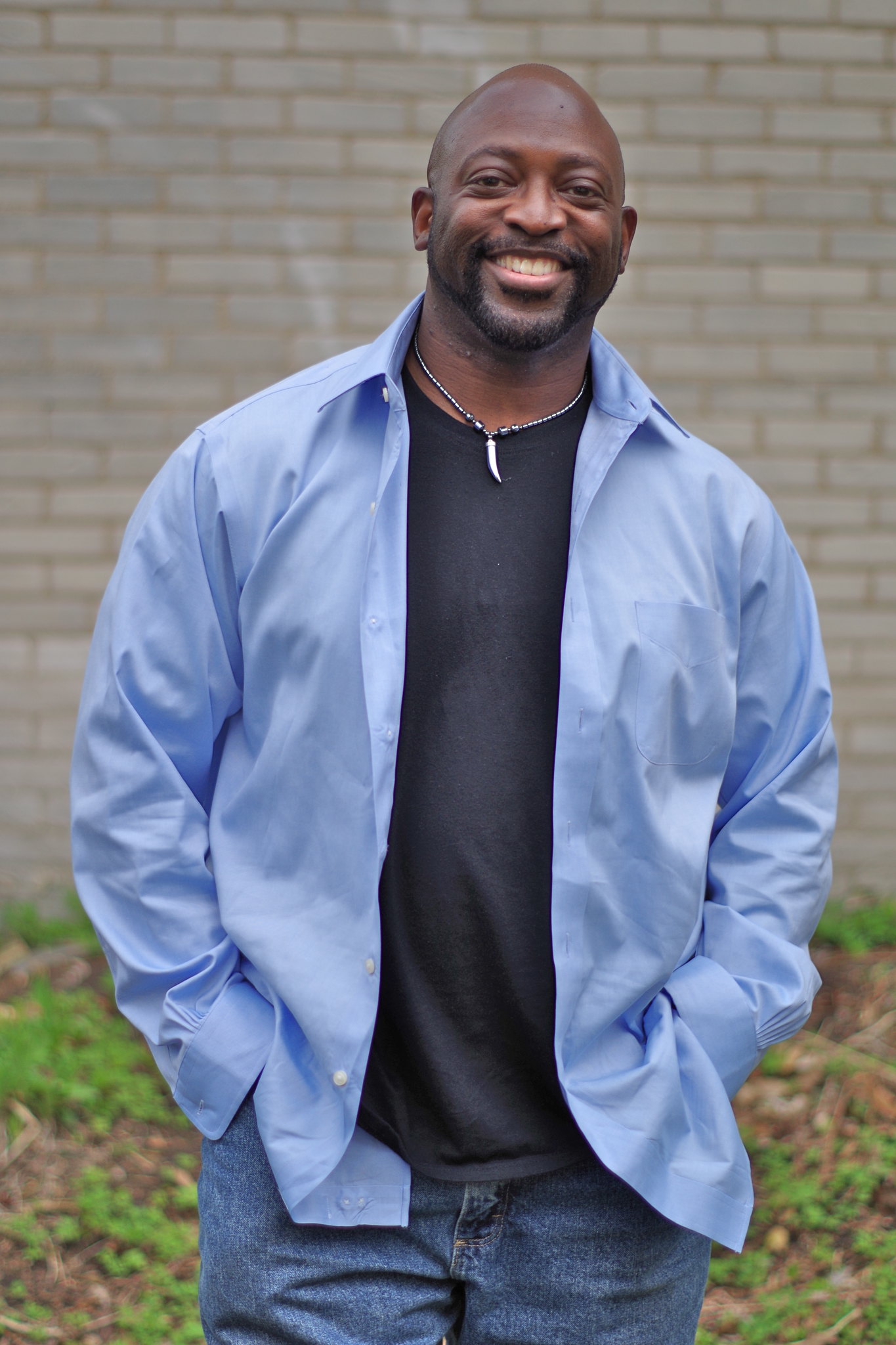 Damone Bester wasn't just a student at Mendel, he lived and breathed "Blue Smoke." The mantra of his Mendel track team brethren which, after a brief conversation with another Mendel Alum stoked the fire to pen his first novel about the school he so loved.
Born and raised on Chicago's Southside to blue-collar parents, who were married 49 years, and one older brother, who's backyard scuffles taught Damone one lesson, "Never quit." And, after nearly 500 rejections from agents, managers, and publishers, turns out "Blue Smoke" still rises.
Damone is an author, poet, aspiring screenwriter and voiceover artist. The real Mendel was founded in 1951 on Chicago's Southside and closed in 1988. Damone has a bachelor's degree in Psychology from Illinois State University and has spent most of his profession in the Social Services sector. He currently lives in the Twins Cities area and enjoys fishing, bowling, basketball (watching, not playing) bean bags, and bragging about his nephew and nieces.
Fun Facts About Me and Mendel
FACT #1
Mendel was walking distance from my house on the South Side of Chicago. I walked to high school all 4 years. It took me 30 minutes to get there (40 in the snow)
FACT #2
I had an older cousin who was a senior while I was a freshman at Mendel. I allowed my friends to pump me up to challenge my cousin to a Beatbox Battle in the school gymnasium… I LOST…. badly. This Beatbox battle is depicted in the book between characters Box and Eddie-Ed.
FACT #3
Contrary to popular belief, Mendel is not a memoir. The main character BJ is not based after my life. Sorry to disappoint, LOL.
FACT #4
One of my nicknames growing up was "Speedy" because I was one of the fastest guys in my neighborhood. On Mendel's track team, I was just above average. Determined to improve, my junior and senior years I won back-to-back Most Dedicated Sprinter. I still have one of the trophies.
FACT #5
It's documented that in 1979 Mendel was a Top 10 high school in the country. Nine years later, Mendel was closed.
FACT #6
Mendel was an all-boys school founded in 1951 and closed in 1988. I completed my freshman and sophomore years at Mendel. In 1988 the school's name was changed to St. Martin De Porres Academy. I completed my junior and senior years at St. Martin yet on the same Mendel campus.
FACT #7
I participated in 3 sports during high school. I was on the bowling team my freshman year. I was on the track team my sophomore through senior years. And was on the football team my senior year.
FACT #8
As part of the dress code at Mendel we were required to wear button down shirts with ties. If someone forgot to bring their tie to school, a common practice was to remove our belts, tying it into a knot like we would a tie. Since we were allowed to wear sweaters during the fall and winter, this would cover up our "ties" so we wouldn't be discovered. Worked every time, LOL.
FACT #9
The track events I ran during my high school days included: 200m, 400m, 800m, 4x200m relay, 4x800m relay, 300 intermediate hurdles, 110m high hurdles. My favorite was the 110m high hurdles. My best event was the 800m. What was my time… hmm, I don't remember, LOL. The event I hated the most was the 300m intermediate hurdles.
FACT #10
My very first-time running track for Mendel was at an indoor meet. I hadn't yet received money from my parents to purchase a pair of track spikes, so I ran my very first track meet in a pair of high-top, white and red Nike Court Force. I wore these because they were lighter than my high-top Patrick Ewing's. LOL
FACT #11
The person I dedicated this book to is the same person who talked me into joining Mendel's Track Team. Check out the acknowledgments to see who it is.
FACT #12
Going to an all-boys school taught me how to compete at an early age. This helped my friends and I to excel in sports, grades and anything else we could think of to earn bragging rights.
FACT #13
I attended my first Mendel All Class Reunion this year, in April, 2022. Mendel has been closed for 34 years and nearly 400 Alumni attended the Reunion. Amazing.
FACT #14
House Music was the heartbeat of Mendel in the 80's. One of my fondest memories at Mendel was in summer school. Our teacher was late so we took the opportunity to bang on the desks singing our teacher's name over and over while making our own blend of House. The acoustics in those old classrooms were CRAZY, LOL.
FACT #15
FOMO- Fear Of Missing Out drove me and many of my friend's high attendance rates during my tenure at Mendel. There was nothing worse than missing a day or two just to hear about something funny or scandalous someone said or did in class or practice while you were out.